Benefits of BioLiNE Gold (Corn Starter Trials)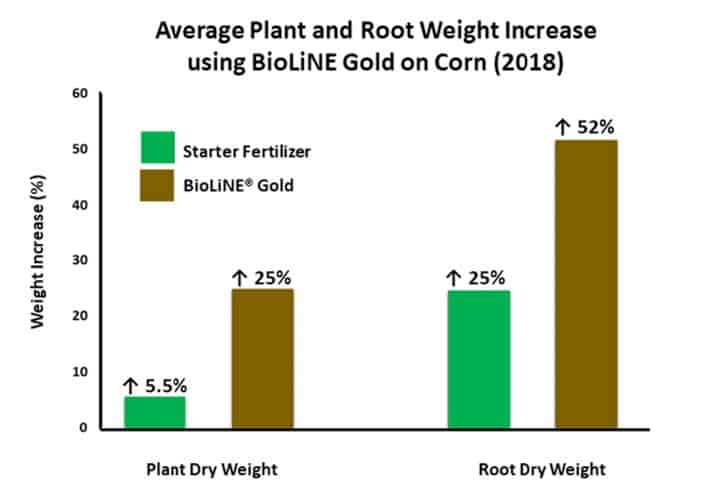 Benefits of Bioline Gold – Sept 2018
In-Furrow Application of BioLiNE® Gold Improved Root Establishment and Early Plant Growth
We are thrilled to share results from a field trial carried out by Ecologistics Research Services. We used 10 Oz (300mL) per acre rate of BioLiNE® Gold, and applied it in-furrow at the time of seeding corn. We also applied a starter (pop-up) fertilizer at a rate of 4 Gallons (16L) per acre. In the six replicated plots containing BioLiNE Gold, we mixed the BioLiNE Gold with the starter fertilizer and applied in-furrow. For comparison, we treated six replicated plots with only the 4 gallons (16L) of starter fertilizer, and six replicated plots were untreated. And the results tell the story. The data is based on measurements made about five weeks (33 days) after planting. As the data indicates the starter alone resulted in a 5.5% increase in root weight, however, the BioLiNE® Gold treated corn had 25% higher dry-weight of the plant, and 52% higher dry-weight of the roots.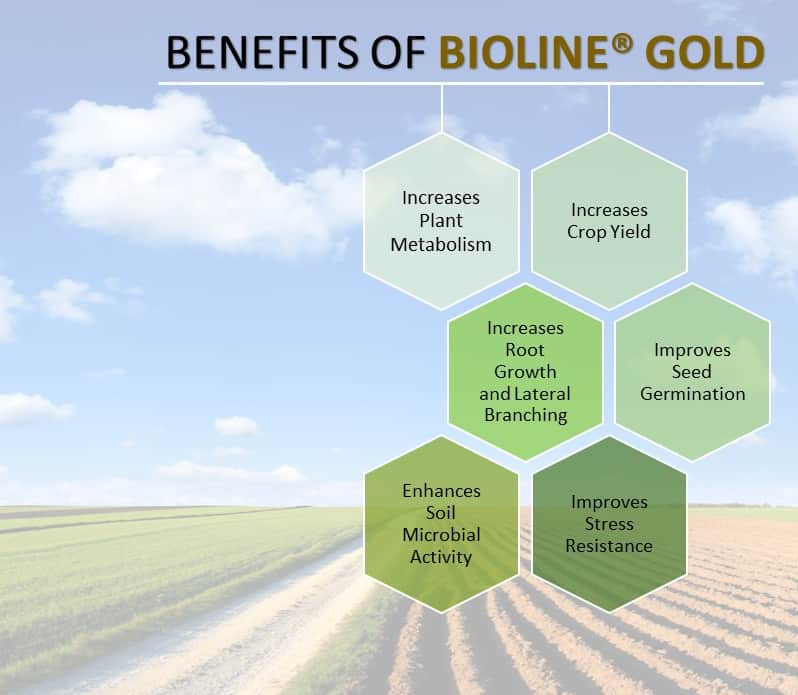 If you want to learn more about BioLiNE® Gold, and what it can do to improve your crops please contact us.
For more informative videos on crop inputs, and stimulants please visit our youtube channel and follow us on our Social Media.