How Does BioLiNE® Help Soybean Production?
BioLiNE's technology drastically improves the transport and assimilation of nutrients and other plant beneficial compounds. Combining superior cell permeability, bioactive chemistry, and accelerated nutrient exchange is our advantage. Our technology is an effective crop management tool that armors soybean crops against stress-induced pod abortions and improved nutrient transport helps drive seed fill to increase yields. BioLiNE® technology can be applied at various stages in the development of soybean crops including:
Planting: use as a seed coat, impregnated on dry fertilizers, or tank mixed with liquid fertilizer for in-furrow or side-dress applications
V1-V3: tank mixed with herbicide or other nutrient inputs
R1-R5: tank mixed with fungicide or other nutrient inputs
Recommended BioLiNE® Application Timing and Rates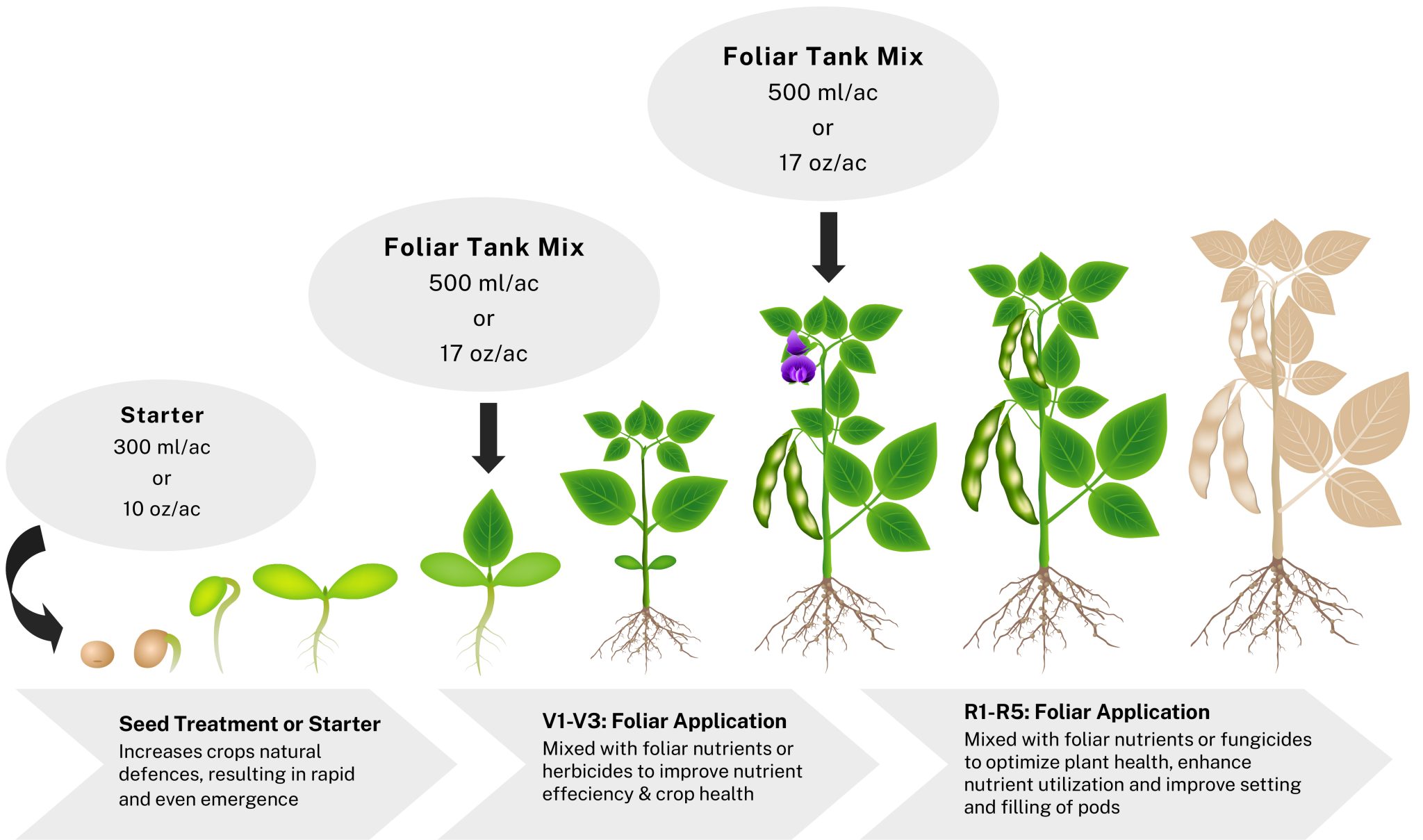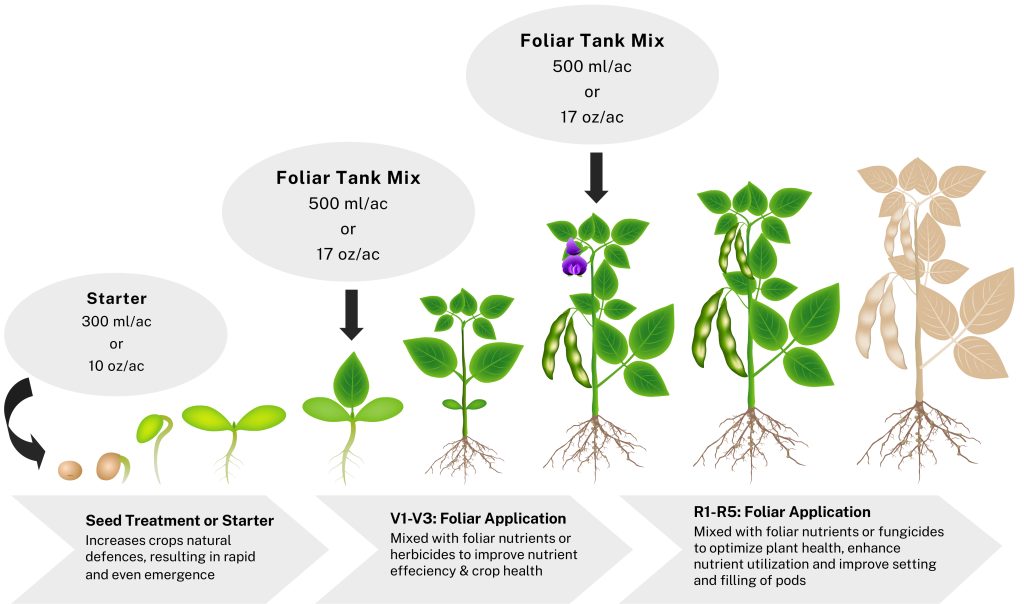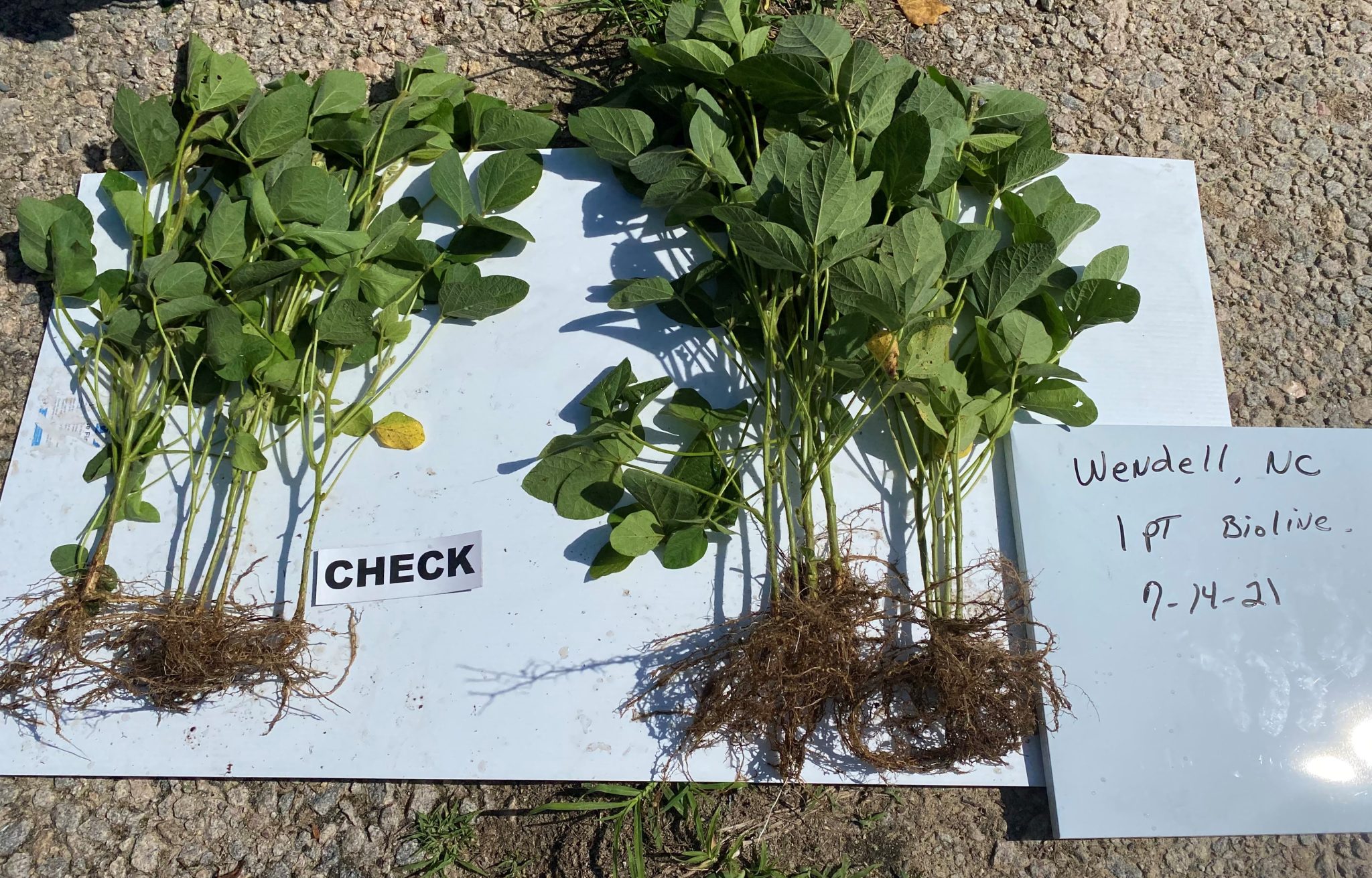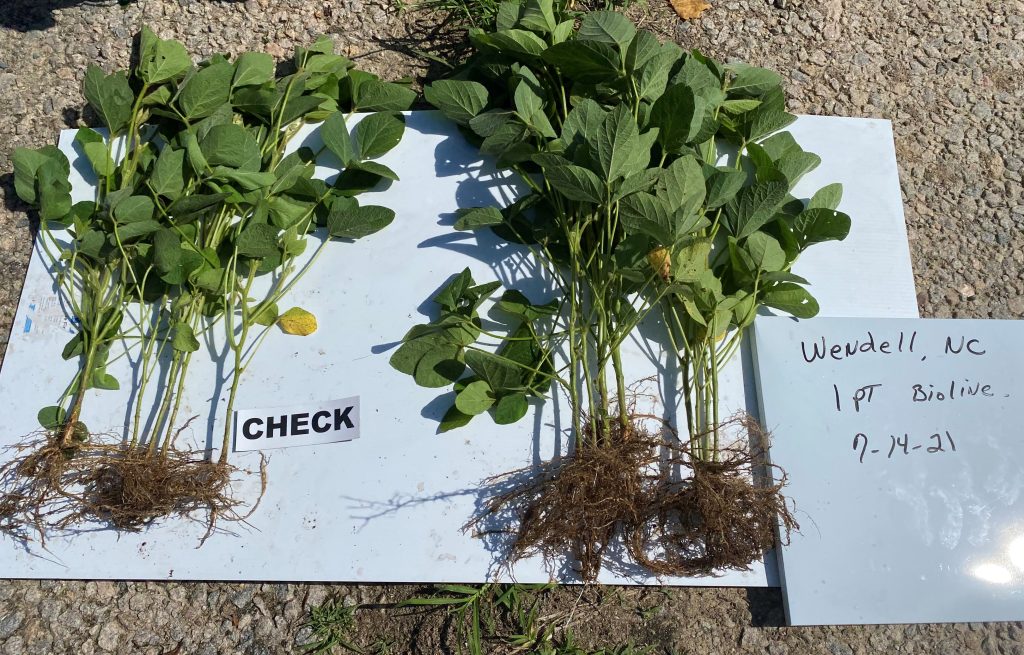 2021 Fowler Early Season Scouting
Fowler Crop Consulting runs 10 research farms in North Carolina and in 2021 ran trials with BioLiNE® fulvic acids. Early season scouting showed that soybeans treated with BioLiNE® had overall improved growth. This is because fulvic acid helps to enhance crop growth by aiding rapid and even emergence, increasing nutrient use efficiency, and increasing natural defenses against stress. The result is an overall healthier and more productive crop.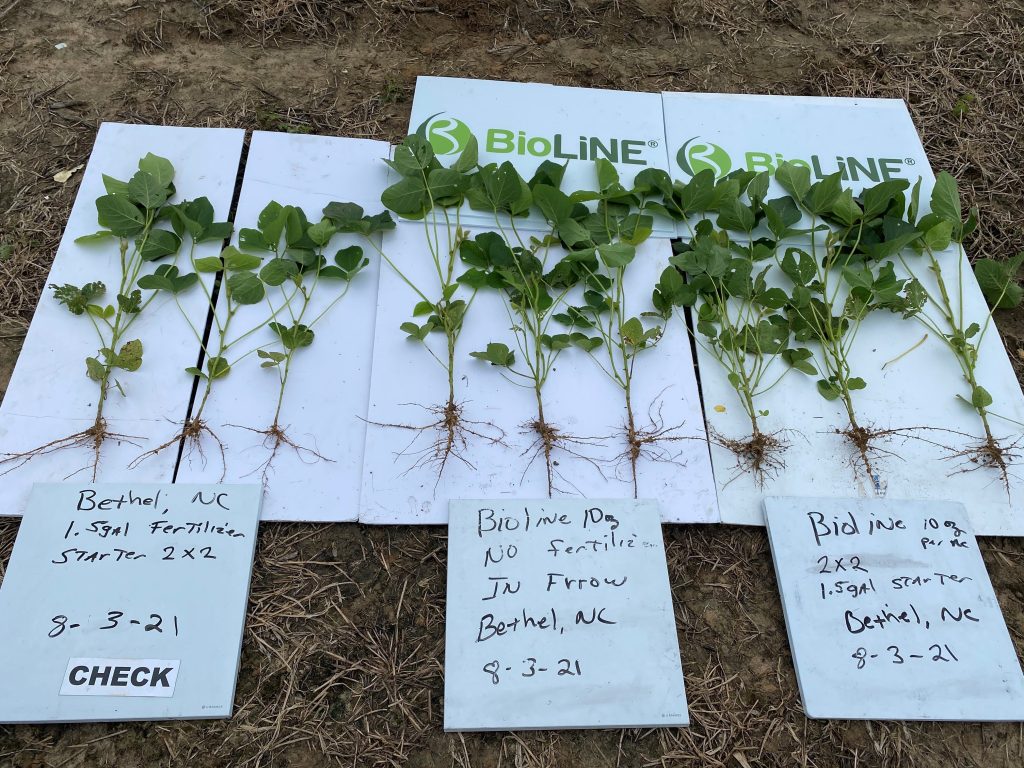 ---
2020 Soybean Replicated Plot Field Trial
Results from our 2020 replicated plot field trial in Alvinston, Ontario shows that BioLiNE® technology helps build components of yield by assimilating nutrients to reduce pod abortion and improving nutrient use efficiency and photosynthesis to increase pod fill. By improving these two factors, the end result was 7.2 – 12.2 bushel/acre yield increase.